When I first enrolled in this class, I thought I was going to be possibly learning about social media, how to use it and make money from it. This entire semester Amy has taught me just that — and much more.
As a budding journalist, I have a certain mindset about the industry and what it takes to survive and make your mark. Learning to have this entrepreneur mindset and merging it with my journalism knowledge, Amy's given me all the tools to succeed in this changing industry.
I personally think you have to be truly committed to take on the role of entrepreneurship. To some people it's just as simple as coming up with an idea, but in order for it to be truly successful there's so much work that has to go into it. I got a glimpse of that when my group and I created our start up idea.
Working with my group to create Spartans Connecting to Reliable Alumni (SCRA) and The Loop, gave me some serious insight on what it takes to start your own business. The pitch to me was the hardest part because there's all these moving pieces we had to think about after coming up with what we generally wanted to accomplish: name, what makes us unique, our audience, competition, and if it was actually selected could we bring the idea to life?
And don't even get me started on the money.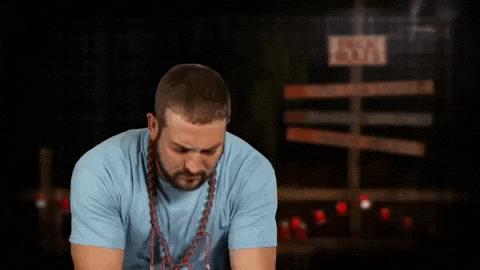 Doing the research and finding out which ways our potential business was going to make money was stressful. There are so many different avenues, and for as many success stories we've heard about them, we've heard just as many bad ones. Not to mention when creating budget, it made me realize that most entrepreneurs don't see a return and are doing most things on their own to cut costs.
After finishing the product, pitching it, and coming in second place *round of applause*, it showed me that I don't think I could work on a startup. There are plenty of startups within the media industry that involve journalism and reporting, that are getting some good traction. But I believe my ideas are on somewhat of a smaller scale (BUT could be labeled JUST as IMPORTANT).
Which is why the most important lesson, I took from this class is the art of freelancing. When Julianne Pepitone came in to speak, I had to make sure I was really tuned in, because I've never really heard of people who make their living SOLEY off of freelancing. The freelancers I know have another job on the side while they're still writing and looking for that full-time reporter position. But, Julianne had it all.
Doing my occasional work for MileSplit Inc., Julianne's advice on knowing your worth and work spoke to me because I always have trouble with negotiating rates because I'm young and don't want to seem greedy. Also, at the same time I don't want to be taken advantage of, but that all just goes back to, as Amy would say, "knowing how to market yourself or your idea."
Moving forward towards my internship this summer with USA Track and Field, I'm going to use what I've learned in this class to try and bring some new ideas to their communications department. We've learned so much about how people are consuming their media currently and where the trend is going, and it would be a waste not to use it. Like how on Instagram, video and vibrant pictures are favored more on the algorithm; finding a unique voice that relates to your audience on Twitter like Wendy's; engaging with followers on socials to help increase following and engagement; or how podcasts and newsletters are slowly replacing the weekly paper.
Doing these things right can not only lead to some amazing ideas and new ways of coverage, but it will allow me to separate myself from someone who doesn't have an entrepreneur mindset, making them miss out on the full picture.